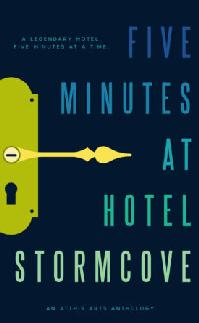 5 Minutes at Hotel Stormcove
is on the shelves.
Our story, Rider on the Storm is part of this anthology. It's available Here
It's not every day that a depressed biker helps a ghost who's lost her cat.
Unless he gets out of the rain by going into Hotel Stormcove.
As ever, it was a pleasure to work with the folks at Atthis Arts, and we're happy with how the story came out.